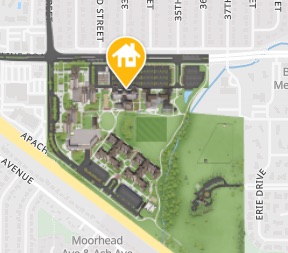 To the CU Boulder community:
This message is sent in the interest of public safety and in compliance with federal law requiring timely warning notification of crimes committed on or near campus.
CU Boulder Police (CUPD) is investigating a report of a sexual assault at Williams Village North. The incident occurred at approximately 10 PM, Wed. Aug. 17, 2022.
Police say the suspect knocked on the victim's door, grabbed the victim by the neck and sexually assaulted her at her residence. 
The suspect is described as a white male, college-aged, approximately 6"-6'1" tall, with dirty blonde hair, wearing a white or gray shirt and sweatpants. 
The female victim is a CU Boulder student.
Police advise students to use caution when opening doors, first verbally confirming identity before allowing anyone into residence hall rooms.
View a map of the location of this incident. 
CUPD is investigating. Anyone with information regarding this crime or the suspect's location is encouraged to contact CUPD at (303) 492-6666. If you wish to share information anonymously, information on contacting Northern Colorado Crime Stoppers by phone or email is available atwww.colorado.edu/police/records-reports/anonymous-reporting. Please reference case number 2022-1140.
If additional information becomes available regarding this incident, it will be added to the Safety Alert webpage.